Honda Cordless 4-stroke String Trimmers & Brush Cutters

Why Choose a Honda Handheld?
Each Honda handheld is built using cutting-edge technology and innovation you just won't find anywhere else. Carefully designed with ergonomic elements allowing for comfortable and efficient operation during prolonged use. Built to be durable and reliable, every Honda handheld delivers legendary quality and great performance.
Top Quality
Each Honda handheld is built to be durable and reliable. After all, we have a legendary reputation of unsurpassed Honda top quality and performance to live up to each time you start up your Honda.
Engine Efficiency
Honda handheld products are powered by GX25 and GX35 mini 4-stroke engines, which are among the lightest, quietest and most efficient 4-stroke engines on the market. Simple to maintain, these easy starting engines perform well even in the toughest conditions.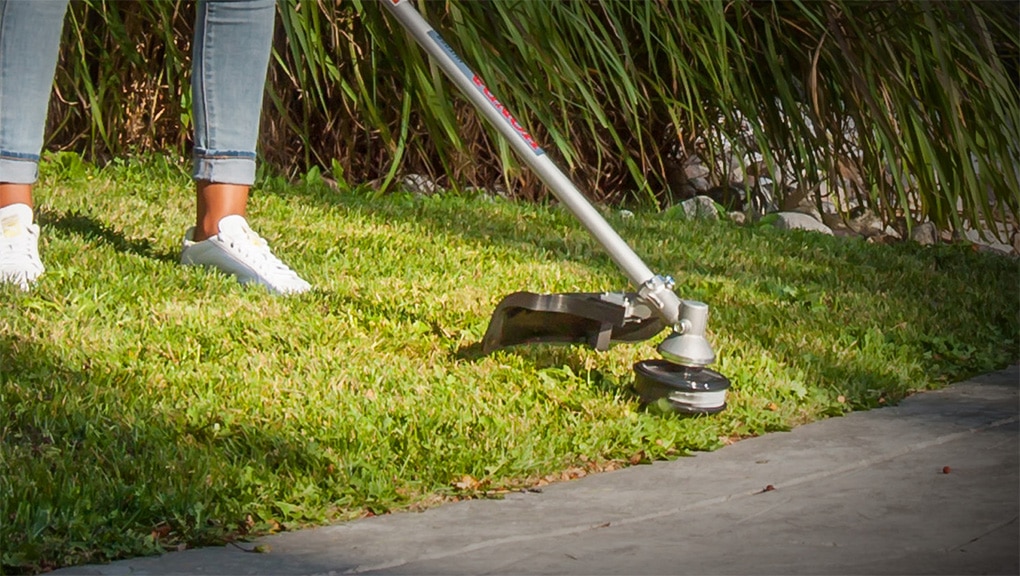 Standard Quiet Line ™
Honda Quiet Line™ is standard on all handheld trimmer models. This premium line reduces noise level by another 5 decibels and because Honda handhelds offer strong low-end torque, you can do many jobs at partial throttle, reducing noise levels even further.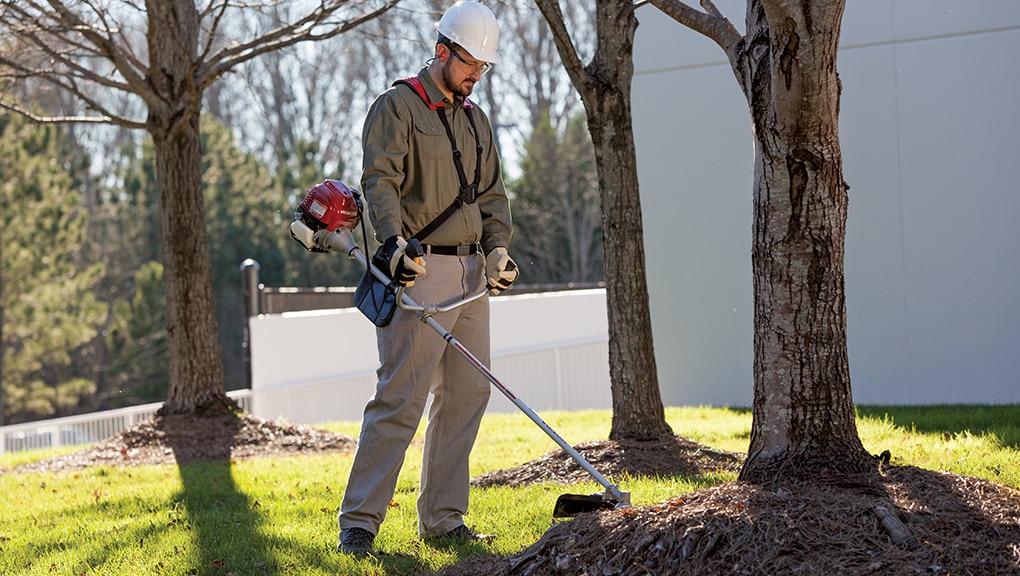 Built to Last
Honda handhelds feature a light, strong and flexible steel cable shaft for increased durability, reduced operator fatigue and superior shock absorption. Designed for longer life than a solid shaft and the strongest torsional strength in the industry, it's also much easier to service.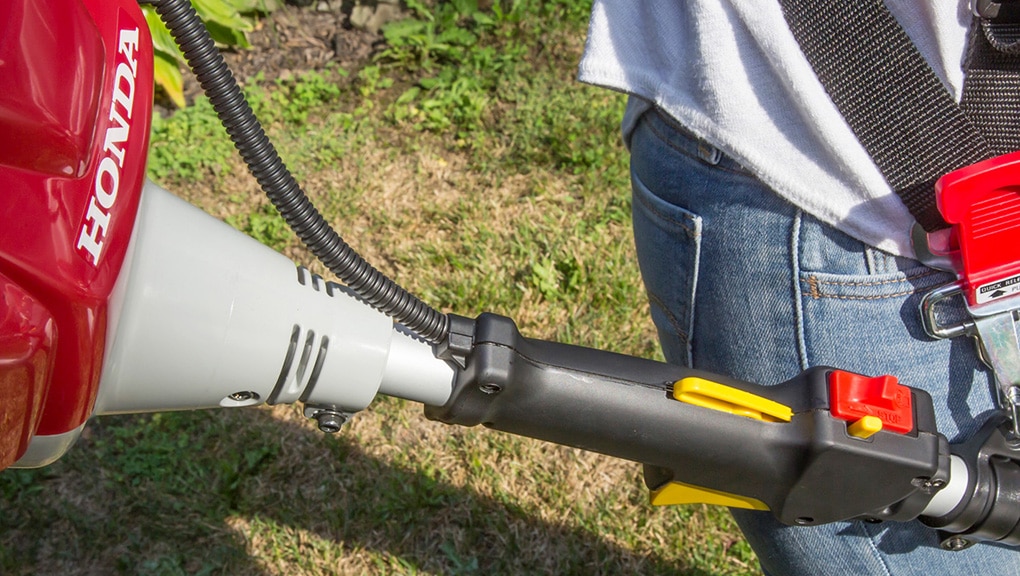 Easy Starting
There's a reason Honda engines are renowned for easy starting, strong reliability and user-friendly operation; the proven 4-stroke engine. Honda handhelds offer superior performance and are incredibly simple to start. No hassle, no fuss. Just a quick, consistent, easy start.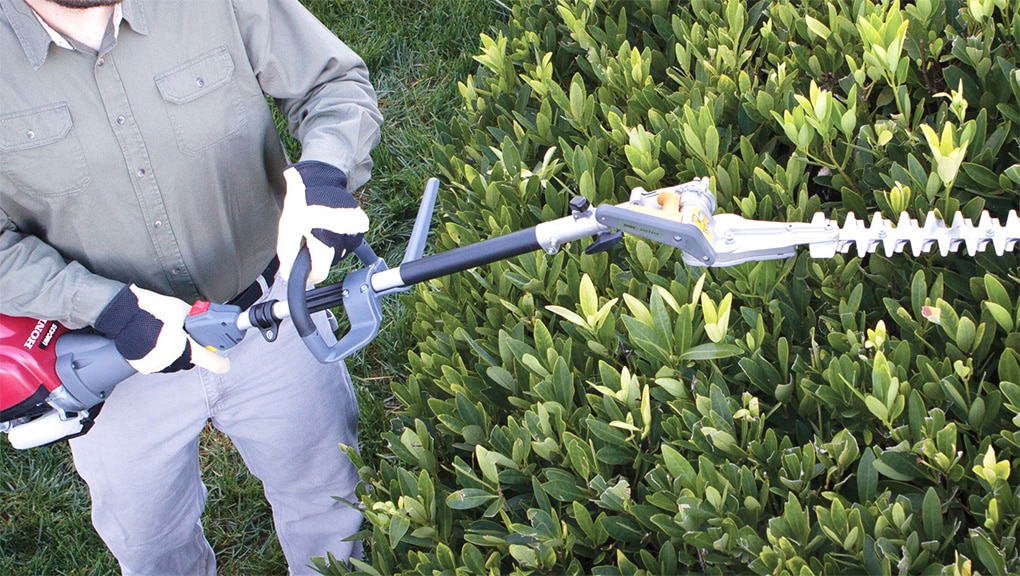 Accessories and Attachments
A commercial-quality string trimmer head comes standard on all Honda handheld trimmers. Depending on your needs, it can be operated with a string cutting head or heavy-duty steel brush-cutting head when used with the appropriate optional accessories and equipment. The versatile Honda VersAttach model offers even more flexibility with up to seven additional attachments designed to tackle various tasks and keep your yard looking its best.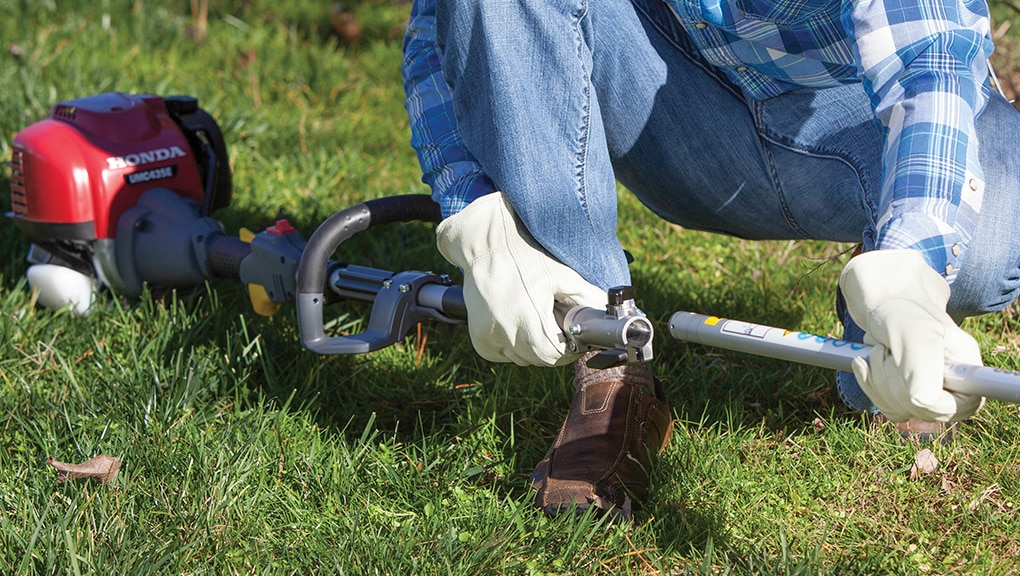 Long-Lasting Quality
Honda handhelds are premium lawn and garden products offering innovative features and durable design, specifically tested and proven with long lasting Honda quality in mind.
Superior Warranty
Honda handhelds are backed by a comprehensive non-commercial use warranty of up to 36 months and a convenient Honda dealer network offering trustworthy best in class service.
Trimmer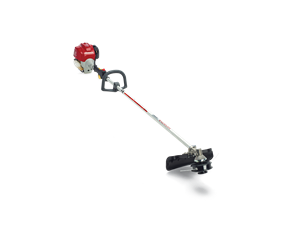 Loop-Handle 25 cc
HHT25SLTC
Offers 4-stroke performance, a tap & go trimmer head and loop-style handle for quiet and easy manoeuvrability.
Brush Cutter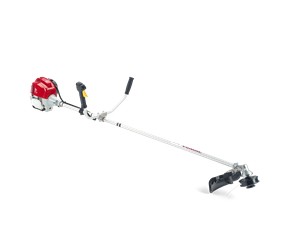 U-Handle 25 cc
HHT25SUT4C
Features a tap-and-go trimmer head, bike-type handle, double loop harness and 4-tooth steel-brush cutting blade kit for more serious work.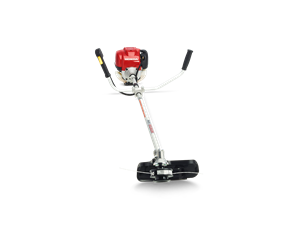 U-Handle 35 cc
HHT35SUKCT
Delivers both power and comfort with the GX35 4-stroke engine and standard bike-type handlebars.
VersAttachTM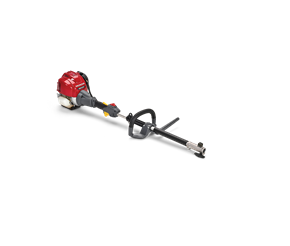 Honda VersAttach™ Powerhead – 25cc
UMC425LAC1
The Honda VersAttachTM Powerhead is the ultimate yard work companion, switching between attachments to suit your landscaping needs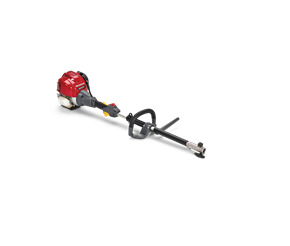 Honda VersAttach™ Powerhead – 35cc
UMC435LAC1
The Honda VersAttachTM Powerhead makes life easier by connecting to a variety of different lawn and garden landscaping tools.
VersAttachTM (Attachments)